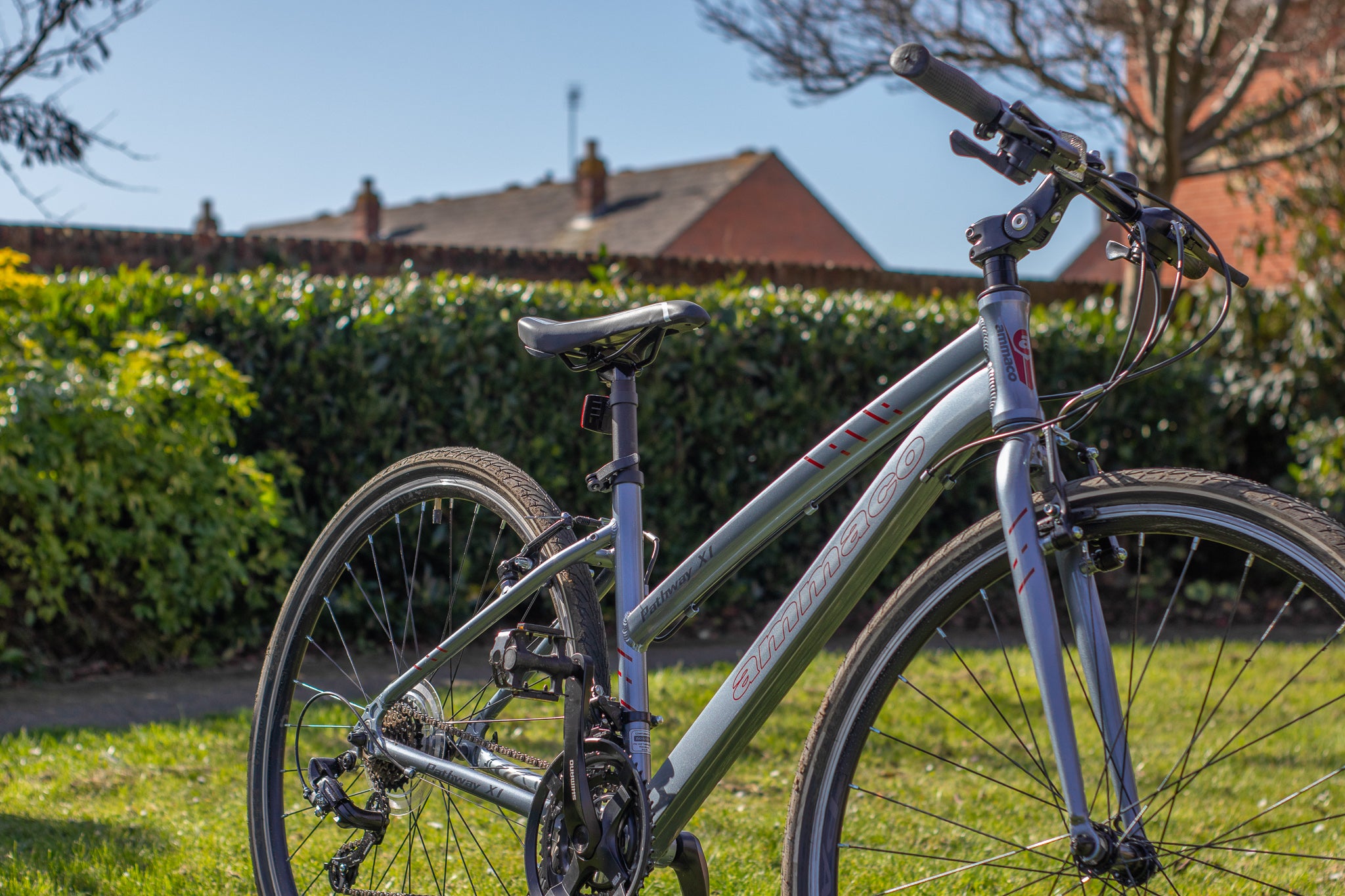 Bikes At Sport and Leisure
Whether you're looking to upgrade your bike or just treat yourself to a new ride, you're in the right place.
Mountain Bikes
Mountain bikes are built tough for riding rough off-road terrain. MTBs feature knobbly tyres, suspension forks and strong frames. A hardtail mountain bike like the Ammaco Osprey V1 is great place to start your MTB journey. If you want to take your mountain biking a little further perhaps look at the Ammaco Evo V or IV.
Learn more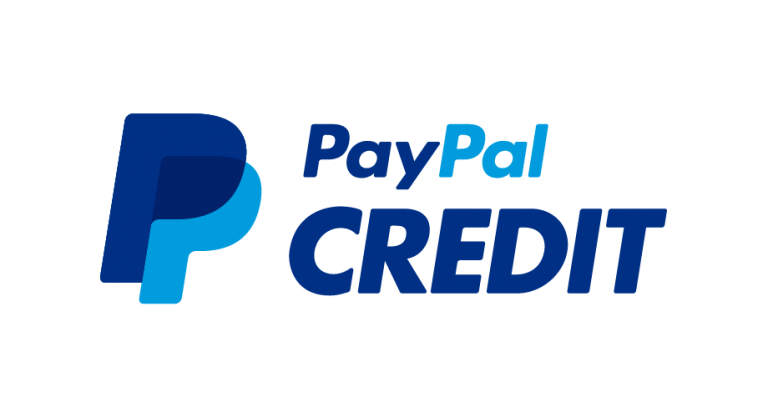 Want to split it in 3 or pay later? No Problem.
Simply spend over £99.00 and you get 0% interest for 4 months on that purchase (qualifying accounts only). So, if your dream bike is just out of reach or you fancy adding some extras to your basket, PayPal Credit is the perfect way to spread the cost of those larger purchases.
Hybrid Bikes
Comfortable and efficient a hybrid bike is perfect for practical and leisure cycling. Hybrid bikes combine the efficient ride of a road bike with the stable handling and wide gear range of a mountain bike. Hybrid bikes like the Professional City offer efficient riding on tarmac and cycle paths. Where as a more sport oriented hybrid such as the Ammaco Pathway offers versatility and speed within a super comfortable package.
Learn more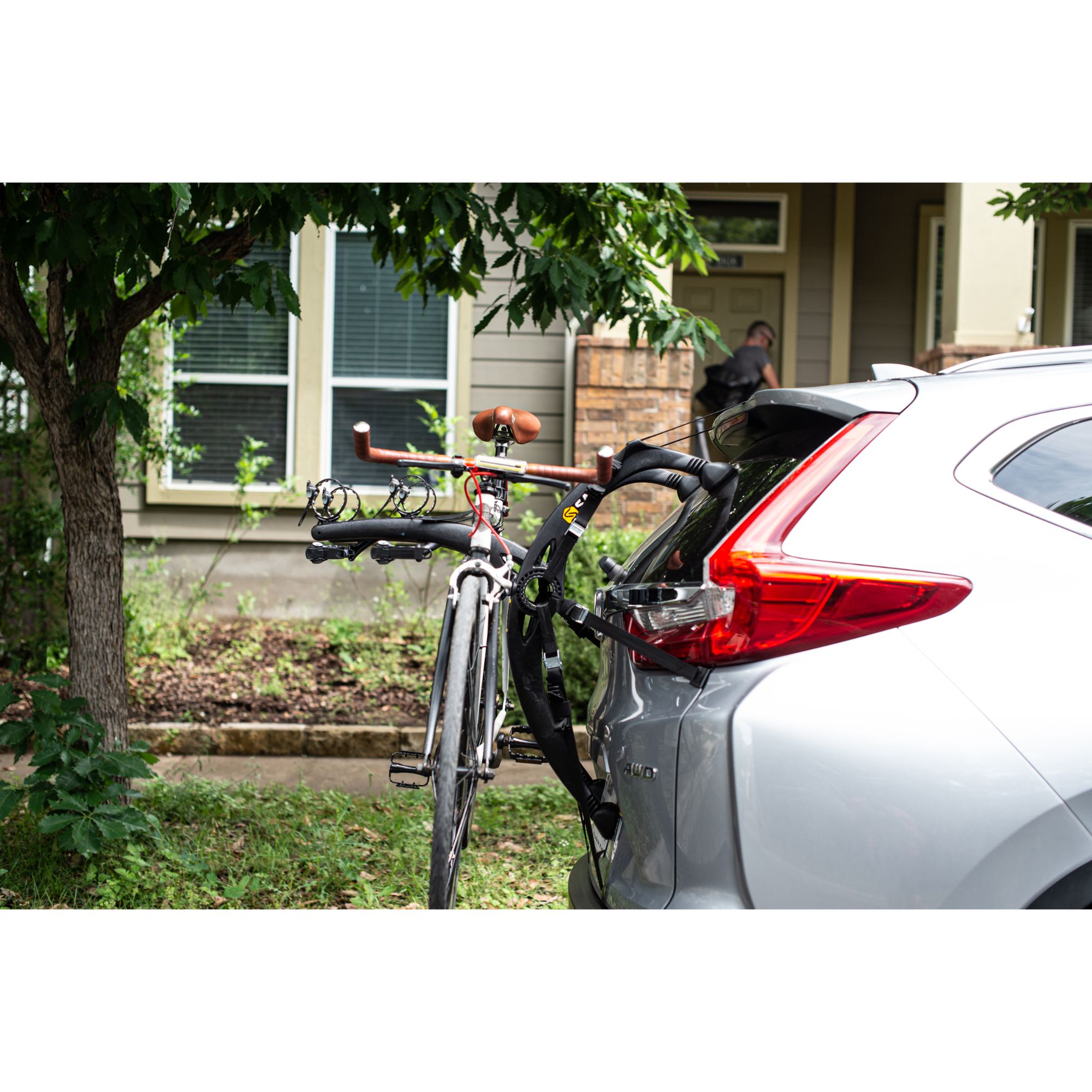 Car Racks & Transport Soltuions
A great way to transport bikes is with a car mounted bike rack. The type of car rack you will need depends on things like length of journey, number of bikes, and what car you have, but luckily we stock a great range!
Shop Now
Kids BIkes
Kids bikes are made for children of all ages to enjoy the freedom of cycling. Whether you're looking for a boy's bike or a girl's bike, you can be sure that we have the right balance bike or kids bike for sale to suit your needs. Our range of quality children's bicycles includes lightweight magnesium balance bikes all the way to 20" BMX bikes.
Learn more